We find people are always trying to invent new thing to improve our festival experiences and the best part is that normally these inventions come from actual festival goers who've experience a need for something that doesn't exist.  As a festival supplier we are contacted all the time by these mad people and love seeing what they have come up with.
Our policy is only ever to sell items on our sites that we have tried and tested ourselves , if it's good enough for us then, and only then do we offer them to you . We thought we would list a few of our favorites below , we will be adding these items  to the range for this season and we would love to hear from you if you are a mad inventor or have a product you think the festival world just can't do without.
After going to many festivals, music events and sporting events we had enough of being caught out without wellies. They are brilliant and worth carrying if the weather report is right and the planned downpour is as predicted, but how often does that happen? We found that the events we went to with good weather forecasts were the ones that left us wishing we had lugged our boots along.
So, Feetz Pocket Wellies were born as an alternative, to waterproof your feet at a moment's notice!
We tested the Pocket Wellies at some of the festivals late this year and more recently at a tough mudder event. They are as happy in water as they are in mud and we are excited having launched in the UK in November 2013.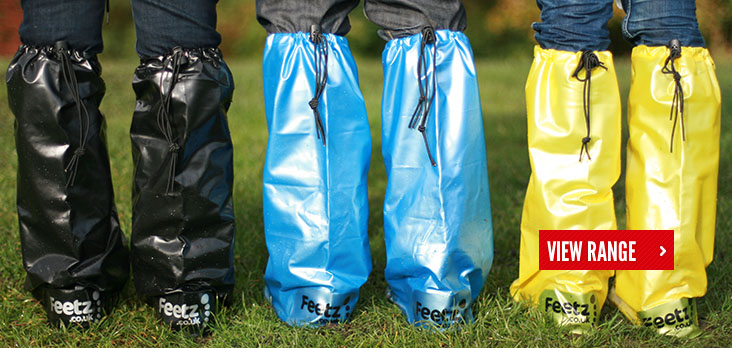 The world's first modular camping experience, exclusively designed and engineered in the UK, breaks cover this week with the launch of POD interconnecting tents. As British as a Sunday Roast, the POD adds a fun new twist to the iconic summer staple, with two sizes to choose from, a refreshingly simple build process and pocket friendly pricing.
Totally innovative and created to transform the traditional camping experience, POD is a range of beautifully original tents that are built to be connected together. A social camping experience, users can POD their space with interconnecting tents to build a bespoke accommodation layout on the fly.
By reimagining the concept of form and function, POD has solved a number of common issues with the traditional tent. Perfect for those who want to express their individuality, the POD is the antithesis of standard tents with the two sizes, POD Maxi and POD Mini able to be connected in a multitude of ways. There are no complicated set up instructions to wrestle with making pitching quick and easy and inhabitants do not need to crouch and stoop. Designed to be enjoyed, the POD Maxi and POD Mini unite seamlessly to give endless community opportunities.
Jason Thorpe director of designers M2C Innovation said, "We believe the POD is the first truly versatile social camping tent experience. It is the tent reinterpreted for a new generation. As much social experience as a way of enjoying the great outdoors, the fun of POD is that each unit can be joined together with any other, in any way, to build whatever the user wants. We wanted to put the fun back into camping and with this groundbreaking range, we think we have achieved this. We have worked hard to refine the design and construction of POD, incorporating features such as twin windows, higher wall vents and increased ventilation from user trials to create a 2014 collection that is second to none. Whether you're off to a festival in a field or foreign shores, POD is an essential companion for friends and families who want to holiday together and have the option of privacy."
In addition to its external adaptability, the POD Maxi is also internally flexible with an interior that can be created, adjusted and personally designed on demand. An eight man tent, it can sleep eight people spaciously in an open plan sleeping area or, be configured to sleep four with personal sleeping cells and communal living space.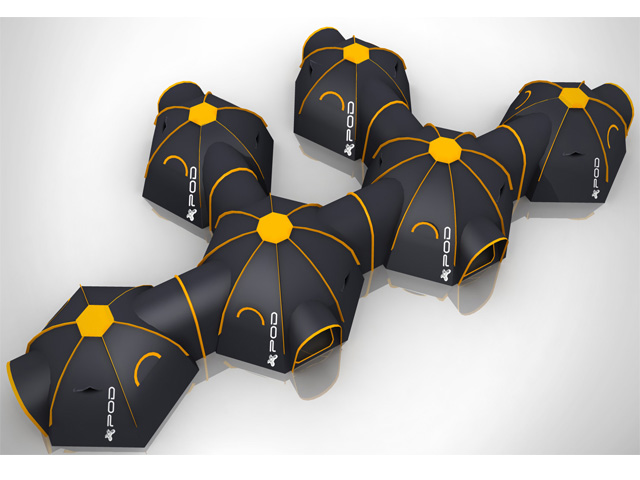 Funky cowboy style welly boots – Festival Camper is please to bring you the exciting new range of  Talolo cowboy style welly boots these fabulous floral designed welly  which will look stunning worn at any occasion whether it be at festivals this summer, keeping you dry on the high street or simply talking a walk.   Beautifully cut close to the leg to give a flattering look.  Cowboy style welly made from high quality rubber with cotton lining.
Taolo boots are made for those looking for a ladies welly with a bit more style than the traditional wellington.    They are more like a boot to wear and we were so excited about how comfortable they are too.   Styled on the cowboy boot they bring an exciting extension to the wellington boot world.
Where ever you choose to wear your Talolo Boots we know you'll look good and feel good.
Hotcan have launched the new new of flavors for their 2014 range and although some of the old favorites have gone they have been replaced with some great alternatives so gone are beans with balls and bangers and beans but now we have the full range in stock that includes :
All day breakfast ,Beans & Burger bites, Beef Hotpot , Beef stew & Dumplings , Vegetable Balti & Vegetable Hot Pot .
Hotcans are an amazing product  that requires you to simply pierce the can in 3 places and sit back for 8-12 minutes .Inside is a can of food surrounded by an outer can and in the space between the two cans is a water sachet and granular limestone (the same compound found in some toothpastes). When you insert the spike into the three holes in the top rim of the can this pierces the water sachet, the water then flows into the limestone and a natural reaction occurs between the limestone and water which produces heat. This warms up the food inside the can and within 8-12 minutes it will be a perfect eating temperature.
These are an absolute festival essential and they should 100% be on your shopping list